Thanks to Book Cupidity for getting this started.
Let's list favorite old (or older) movies. the list can be long or short, with a narrative or no, anything goes.
The perimeters is that it has to have been made prior to 1980.
Let's tag the post so that we can search it over the weekend - "Fav old movies'. I will also use the tag 'BL Round Robin".
I love the idea of this. One of my favorite things to do as a teen besides reading was watching old movies on Turner's Classics Saturday mornings. I am just going to keep my list to 10 though it's really hard. I have my top favorite comedies, musicals, thrillers, mysteries, etc.
Here's my list:
1. Yellow Submarine (1968) starring The Beatles
Colorful, whacky, good 60s fun!
2. The Three Lives of Thomasina (1963) starring Patrick McGoohan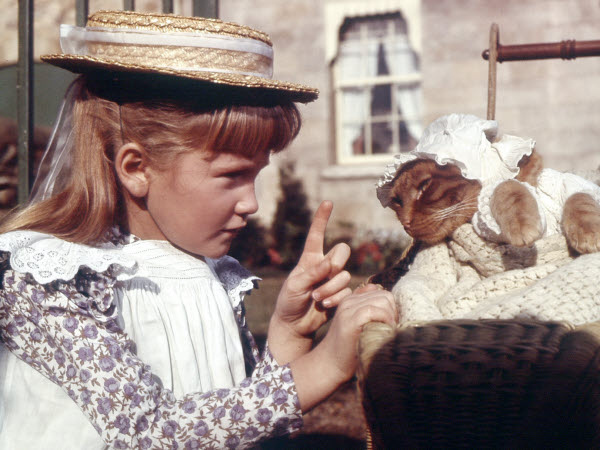 A cute, children's cat movie with a mystical slant.
3. Wizards (1977) Director Ralph Bakshi
Very interesting art and fun fantasy story.
4. Godspell (1973) Musical
Okay, I love musicals. This one was colorful, zany, enchanting and despite not being my religion, told the story of Jesus in an alternative way that suited the times.
5. Oliver! (1968) starring Jack Wild, Ron Moody, Oliver Reed
My favorite musical, ever.
6. Fiddler on the Roof (1971) Topol
For pure song and dance numbers, this one is great! Also a poignant story important to history.
7. The Time Machine (1960) starring Rod Taylor
My first time travel movie. This version was far better than the remake!
8. Time After Time (1979) starring Malcolm McDowell, David Warner and Mary Steenbergen
A great chase through time with H.G. Wells and Jack the Ripper in 1979 San Francisco. What could happen?
9. Quadrophenia (1979) The Who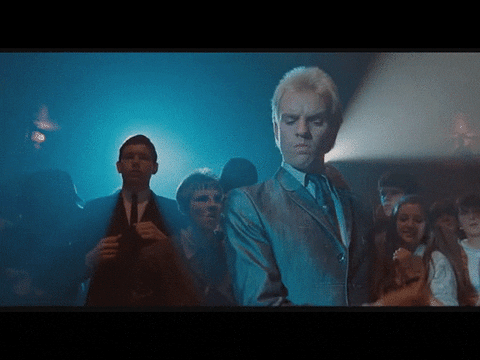 Another blast of 1960s history, the Mods and Rockers fighting it out in Brighton. Brilliant music by The Who. Oh yes, and Sting.
10. The prime of Miss Jean Brodie (1969) starring Maggie Smith
A cultural classic!
Oh and a bonus obscure film:
Pretty Maids All in a Row (1971) early Angie Dickenson and Rock Hudson
This is basically a murder mystery and a thing of its time, but one that stuck with me.